Bar & Grill in Crest Hill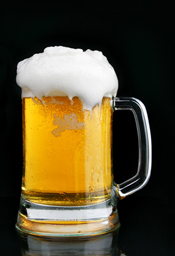 Since 1978, AB Gusto's Bar & Grill has been one of Crest Hill's favorite locally owned and operated restaurants. Our specialty, the Go for the Gusto Burger, is a ½ pound of beef on a pretzel bun, and it's what made us famous. We provide craft style, homemade sandwiches and burgers, using meat from a local butcher who's been in business since the 1950s. All of our menu items are made with fresh ingredients. We cater for special events and parties, and are proud to be the neighborhood bar where familiar and new faces alike gather.
Daily Specials
Sundays
Open Mic - 9pm
$3 Margarita Pints
$1 Flat Burgers - 1-6pm
$3 Bloody Mary's
$2.75 24oz cans
Mondays
$4 Pitchers
$2.75 Corona & Modelo
Tuesdays
Wednesdays
$4 Pitchers all day
$1 Sliders - 7-10pm
Thursdays
Dine-in prices - 7-10pm

$5 Craft Burgers & Specialty Sandwiches
40-cent Jumbo Wings

Carry-out prices - 7-10pm

$7 Craft Burgers & Specialty Sandwiches
65-cent Jumbo Wings
Fridays
Karaoke/DJ
$10 Domestic Buckets
$4 Bombs
Saturdays
Free Bar Bingo - 5-7pm
Happy Hour - 7-10pm $3 for all Dr. shots (Menthol, Fireball, Cherry, Butterscotch)
Dart Tournament - 8:30pm
$2.75 24oz. Cans
In addition to food, AB Gusto's Bar & Grill offers entertainment, including dart boards, pool tables, and video poker/slot machines. When the weather is nice, enjoy a cold one or a delicious meal on our 1500 square foot dining deck. Contact us to inquire about catering, or stop in to join us for lunch or dinner.